Featured Speakers
Mr. Siwei Cheng
H.E. Ambassador
Zukang Sha
Dr. Daxi Li
Matthew Goldstein
Dr. Yang Pang
Joyce Moy
Dr. Man-Chung Tang
T.P. Ma
Jaw-Kai Wang
>> more speakers
The United States and China are two of the world's largest economic powers. The United States is a powerhouse possessing a highly advanced infrastructure for science, technology, and finance while China has the largest manufacturing capacity, potential consumer market, and market feasibility. These strengths are complementary, and the development of innovation and cooperation between these two countries will generate immense economic returns for the world; pursued bilateral development will create a solid path towards fast economic recovery. President Hu Jintao's successful visit to the United States last January brought China-US cooperation to a new high. Promoting Sino-U.S. exchanges and cooperation in innovation, particularly in science, technology, and finance is a major priority in addressing the structural problems in the global economy. A well-developed global economy can contribute to economic, social, and political stability in the world. This conference will bring together leaders across industrial, scientific, and financial sectors as well as senior government officials from the U.S and China to have an open discussion to promote innovation in both countries and explore mutually beneficial channels of cooperation.
Topics the conference will focus on, include:
measures to deal with the world financial crisis
mutually beneficial China-US business models
investment opportunities in the U.S. and China
breakthroughs in scientific and technological innovation
innovations in the financial industry and regulatory reform, including policies on the RMB
The objectives of this conference are to enhance dialogue and exchanges of ideas, strengthen cooperation, and build mutual trust. The conference will also provide a platform to showcase the latest technologies, products, services and ideas from both countries.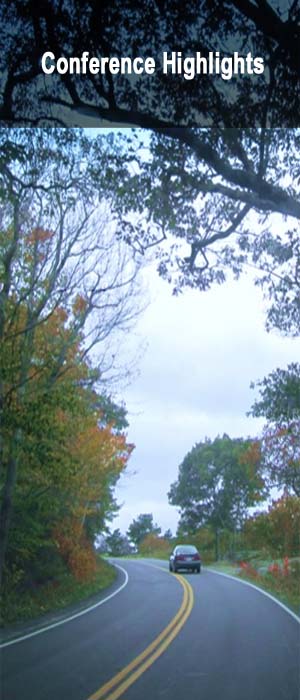 » World-renowned economists and senior government leaders
Keynote speech by world-renowned economist and senior government leader, Mr. Cheng Siwei, Vice Chairman of the 10th NPC Standing Committee of China who is widely known as the "Father of Venture Capital in China". With unique experience in shaping China's economy and financial markets, Mr. Cheng remains an influential figure in guiding the country's future economic development. Mr. Cheng will deliver a much-anticipated speech entitled The Lessons China Learned from the World Financial Crisis, and will analyze the Chinese equivalent of subprime mortgage issues and concerns about the solvency of the local governments.
Other preeminent speakers include Ambassador Zukang Sha, Under-Secretary-General of the UN, Ambassador Guoxiang Sun, Chinese Consul-General in New York, Matthew Goldstein, Chancellor of the City University of New York, and Jerry Hultin, President of Polytechnic Institute of New York University.

» Leaders in science and technology
Leaders in science and technology from both the U.S. and China, include: Dr. Man-Chung Tung, Dr. Jaw-Kai Wang, and T.P. Ma, members of the U.S. National Academy of Engineering, Karl Koster, a leader of the new generation of MIT innovators, and Dr. Xunming Deng, an innovator in clean energy technology. In 2000, American academic magazine "Engineering", an authority of engineering, science, and technology publications, named 125 contemporary and modern scientists, including Edison, who made the most outstanding contributions to human progress. And Dr. Tung, a prominent bridge designer, was one of the 125 recognized. Dr. Tung will deliver a speech entitled About Innovation. Professor T.P. Ma was the only foreign scientist invited to present a keynote speech in the 2011 National Conference of the China Association for Science and Technology. He will report on the breakthrough projects in China's semiconductor industry.
Prof. Ruggero Santilli will present his breakthrough in intermediate controlled nuclear fusion without radiation. If the technology succeeds, it will ultimately solve the energy shortage problem.

» Win-Win Opportunities
Leading investment bank executives, private equity managers and venture capitalists from both countries will be present to network and explore investment objectives and business partnerships. Distinguish speaker David Munoc, Managing Director of the Blackrock, the largest asset management company in the world, will give a speech entitled"China in the Global Economy: Moving up the Value Chain". Blackrock manages assets over US $3.66 trillion. His speech is highly anticipated.

James Liu, the new helmsman of China's technology company Nandasoft Technology, will introduce a China-US win-win model of innovation and promote the New York International incubator, which features Chinese companies, venture capital funds, and real estate investments with the purpose to build a solid foundation for the expansion of Chinese enterprises.
Participants will include over 30 important entrepreneurs and corporate executives from China to discuss opportunities and strategies of expanding business in the US, such as going public in the US.

» Boat Cruise & Networking
On Oct. 30th, the opening dinner will be presented on the vessel "The Star of Palm Beach", lasting from 6:30 PM to 9:30 PM. Mr. Cheng Siwei and other distinguished guests will attend the dinner. The 3-hours-long sailing time will be an excellent networking opportunity for attendees to fully communicate with one another.

» NASDAQ MarketSite Closing Bell Ceremony
The last session of the conference will take place at NASDAQ MarketSite located in Times Square. We will participate in the NASDAQ Closing Bell Ceremony. Dr. Daxi Li, the Chairman of the Chinese Association for Science and Business will give a speech in the ceremony. We will be seen in major media TV, including CNBC, Bloomberg TV, coverage over the world.
The feature panel discussion on "IPO in the US or China?" will be held at NASDAQ MarketSite from 4:30-5:30 PM. Experts, including those from NASDAQ, will participate in the discussion. From 5:30 pm to 6:30 pm, the end-of-conference reception will be held at NASDAQ MarketSite.